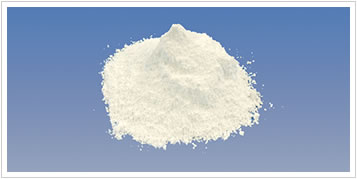 Our products utilized for various purposes
papers・paint・rubbers・resins・adhesive・road white line・foods・tooth paste・feed・agrichemicals・fertilizer・neutralizer・etc.
Common use
Ultrafine Powder
Much finer powder for high grade papers, resin, paint and rubbers.
Surface treated heavy calcium carbonate
Heavy calcium carbonate which expected high performance at compounding process.
For special use
Add to foods(Aragen)
This material is are produced on a strict controlled process under Food hygiene law.
So you can use it most safely.
Ground white line(Fine coat)
This material is very weak alkalinity. So even if you touch this powder, it would not harm your body.
Heavy calcium carbonate
test item
Brand
for general purpose
for special use
fine powder
ultra-fine. powder
high brightness
FP-
300
KS-500
KS-800
KS-1000
KS-1200
KS-1300
Kristone-SS
Kristone-SSS
ACE-25
ACE-30
ACE-35
KS-1200
RS
specific surface area
cm2/g
2,500
5,000
8,000
10,500
11,500
12,500
15,000
17,500
20,000
25,000
30,000
10,500
average particle diameter Dsw
μm
8.9
4.4
2.8
2.1
1.9
1.8
1.5
1.3
1.1
0.9
0.7
2.1
cumulative distribution
(%)
30μm
60
78
90
100
100
100
100
100
100
100
100
100
20μm
27
56
77
96
99
100
100
100
100
100
100
98
10μm
6
31
57
79
85
92
98
99
100
100
100
79
5μm
4
21
40
56
59
67
77
84
89
97
99
55
2μm
-
13
22
29
31
34
39
48
53
66
77
30
1μm
-
6
10
12
13
14
16
21
24
31
38
13
average particle diameter DP50
μm
26.7
17.7
7.8
4.2
3.8
3.2
2.6
2.1
1.9
1.5
1.2
4.2
brightness(%)
blue filter
more than 93
more than 93
more than 93
more than 94
more than 94
more than 94
more than 94
more than 94
more than 94
more than 94
more than 94
more than 96
apparent density
g/ml
0.87
0.70
0.53
0.43
0.42
0.40
0.37
0.36
0.33
0.30
0.28
0.43
oil absorption
ml/100g
12
16
18
22
22
22
26
27
30
32
35
22
DOP Dioctyl phthalate absorption
ml/100g
13
18
20
24
24
24
28
29
31
34
37
24
used for
paper・paint・rubber・synthetic resin・adhesive・road white line・tooth paste・feed・agrichemicals・fertilizer・neutralizer
Specialty
a food additive:Aragen
test item
standard specifications
purity(CaCO3)
98.0%~102.0%
properties
white fine powder, odorless
validation test
reacts with chloride and dissolve
HCl insoluble matter
0.20% below
free alkali
0.05% below
Pb
20μg/g below
alkali metal & Magnecium
1.0% below
Barium(Ba)
0.03%below
As2O3
4.0μg/g below
loss on drying
2.0% below
Based on Japanese Standard of Food Additives
Road white line
| test item | Fine court | Senbikiya |
| --- | --- | --- |
| specific surface area(cm2/g) | 3.000 | 2,500 |
| brightness(%) | more than 93 | more than 93 |
| purity(CaCO3) | more than 98.0 | more than 98.0 |
fertilizer
| Brand | total alkali content(%) | fertilizer stndatd(%) |
| --- | --- | --- |
| CaCO3 fertilizer | more han 50.0 | guaranteed value 50 |
Surface treated CaCO3
test item
brand
FSK-3
ASK-5
SST-40
UST-50
BSR-5
Sun cut-
160
GK-1
specific surface area
cm2/g
5,000
10,500
20,000
30,000
10,500
15,000
2,500
average particle diameter Dsw
μm
4.4
2.1
1.1
0.7
2.1
1.5
8.9
brightness(%)
blue filter
95
95
96
96
97
94
93
apparent density
g/ml
0.96
0.70
0.47
0.38
0.70
0.47
0.99
DOP Dioctyl phthalate absorption
ml/100g
11.0
13.5
16.5
19.0
13.5
25.0
15.0
Medicine classification
(treated by)
fatty acid salt
○
○
○
○
○
-
-
wax
-
-
-
-
-
○
-
others
-
-
-
-
-
-
○
use for
PVC
◎
◎
◎
◎
◎
-
◎
PP
○
◎
◎
○
◎
-
○
PE
○
◎
◎
○
◎
-
○
rubber
-
-
○
○
-
◎
-
paint
-
-
○
○
-
-
-
DP50
μm
17.7
4.2
1.9
1.2
4.2
2.6
26.7
notes
-
-
-
-
-
high brightness
To suppress deterioration caused by ozone
-